Latham Products
Explore our full line of fiberglass and vinyl liner inground swimming pools, replacement liners and safety covers.
Swimming Pools
Fiberglass Pools
Fiberglass pools have many advantages over alternatives. Unlike other pools, fiberglass pool installation can be accomplished quickly. Homeowners that purchase a Latham fiberglass pool will be luxuriating in their brand-new pool within two to three days after delivery, regardless of the size or shape of the pool itself.
Gemini
Vista Isle
Montego
Bermuda
Swimming Pools
Vinyl Liner Pools
We can help you build and design the pool of your dreams and guide you through the process to select the ideal shape, size, and customizations. Our expert dealers will help you understand the installation process so you will understand every step of the pool-building journey.
Product Name
Label Here
Swimming Pool Liners
Liner Patterns and Colors
A liner protects your pool while expressing your sense of style. Latham makes it fun and easy to show off your creative flair, offering more than 30 unique designs.
Whether your look is classic or contemporary, you can expect durability and dependability from our wide selection of inground pool liners. All Latham pool liners come with built-in Ultra-Seam® technology, which completely eliminates unsightly seams for a truly indulgent experience.
Liner pattern name
Liner design shown above
Liner pattern name
Liner design shown above
Liner pattern name
Liner design shown above
Safety Covers
Automatic, Solid & Mesh Safety Covers
Whether you're building a pool in your backyard or you're already the proud owner of an inground pool, it's important to understand just how important it is to have a cover to protect your investment.
Automatic pool covers are safe, reliable, and easy to use. They offer incredible peace of mind for homeowners who want to prevent accidents or keep loved ones and pets out of harm's way.
Solid and mesh pool covers are designed to protect your pool for safety and lower your maintenance costs throughout the winter. They also keep debris out of your pool and block sunlight so you can save money on pool chemicals and enjoy cleaner water.
Automatic Safety
Covers
Solid & Mesh Safety
Covers
Featured Option
Spillover Spas
A Latham pool and spa are more than an attractive complement to your home. A pool with a spillover spa is an opportunity to recharge and refresh in the comfort of your backyard. A soothing soak in your personal spa or a refreshing dip in your pool's cooling waters will be within effortless reach.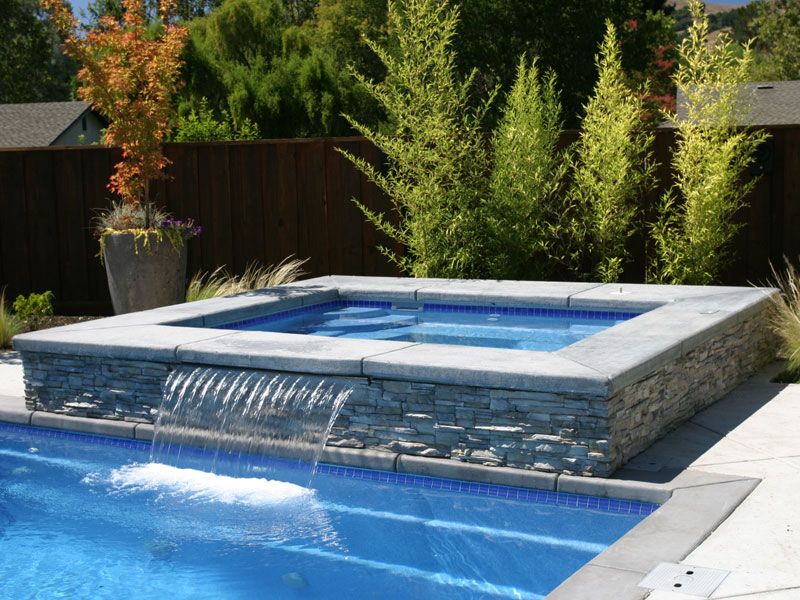 Inspiration Gallery
Explore how other homeowners have created their ultimate backyard experience with Latham.