At Latham, we'll partner with you to customize a pool that will transform your home and enrich your life. Part of this process involves choosing fiberglass pool features to enhance your backyard and heighten your enjoyment of the pool. While it can be extraordinary on its own, you can easily boost your pool's appeal with features like swim up seating, wading areas, multiple points of entry and exit or a built-in spa.
Get The Latest Resources
Fiberglass Pool Features
Swim Up Seating
Swim up seating is one fiberglass pool feature that helps you enjoy your swimming pool. Submerge yourself partially under the water to effortlessly enjoy your pool. Features of fiberglass pools like benches and seats bring a great conversation area into the pool. Most folks just want to relax when they hit the water; these offer a great way to do that. In fact, some of our customers have referred to them as their beverage bench. They enjoy winding down at the end of a long day with their favorite beverage in hand.
Fiberglass | Cancun Deluxe in Sapphire Blue
Photo courtesy of Gary's Pool and Patio, Texas
Fiberglass Pool Features
Multiple Points of Entry and Exits
Having multiple entries and exit points has several advantages. More design freedom with the pool and patio layout is one big advantage. If you can only access the pool at one corner, then that naturally limits the position that the pool can be in. Multiple entries and exits are also ideal for those who may tire quickly while swimming.
Fiberglass | Cancun Deluxe in Crystite Classic Sapphire Blue
Photo courtesy of Heritage Pools, LLC, South Carolina
Fiberglass Pool Features
Wading Area
When you are looking for a full body submersion or a great place for youngsters to splash and play, a pool design with a nice wading area might be a fiberglass swimming pool feature you want to consider. Wading areas are similar to tanning ledges but offer more water depth. Water depth of a wading area can vary and is approximately 14″– 18″ of water.
Fiberglass | Axiom in Crystite Crystal Sapphire Blue
Photo courtesy of Backyard Living, Illinois
Fiberglass Pool Features
Slip Resistant Steps
These offer secure entry points into the swimming pool. Both young and old will be using the swimming pool, so it is essential to have a convenient option for entering the pool. All entry steps are easy on the feet and help ensure safety.
Fiberglass | Cancun Deluxe in Crystite Crystal Night Sky
Photo courtesy of Brooks Malone, Tennessee
Fiberglass Pool Features
Built-In Spa
Enjoy the added benefit of total relaxation with a built-in spa. Indulge and drift away in your own back yard.  Help improve circulation and escape from the daily grind.  Melt away built up stress and treat yourself to some well deserved me time.
Fiberglass | Cancun Deluxe in Crystite Crystal Night Sky
Photo courtesy of Brooks Malone, Tennessee
Fiberglass Pool Features
Limited Lifetime Warranty – Structural and Surface
Latham products are known for their innovative technical features, many exclusive and patented, that improve product performance and extend product life.
We also pay rigorous attention to detail throughout the manufacturing and Quality Assurance process. Because we design and build our products better, we are able to back them better – with the longest, strongest warranties in the business.
Fiberglass Pool Features
Crystite Color Technology
Crystite Colors and Crystite Technology were introduced to the swimming pool industry in 1995. Over the past 24 years they have become the fiberglass swimming pool industry's premier color family.  This is why Latham offers exclusive color options utilizing this leading edge technology.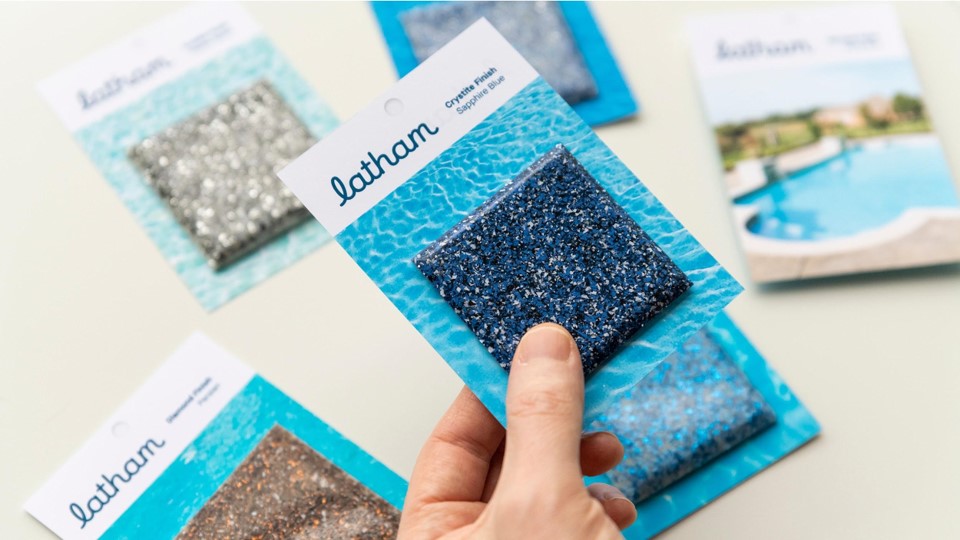 HELPFUL TOOLS
Estimate the Cost of Your Custom Fiberglass Pool
See how different pool sizes, shapes, materials and features will affect the price of your pool:
Explore pool shapes, sizes & colors
Add features like automatic safety covers
Receive a price estimate for your custom design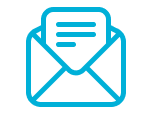 START YOUR POOL PROJECT
Request More Information
Let us know how we can help! Tell us more about your project and get select resources delivered right to your inbox.
Fiberglass Pool Features
Fiberglass Laminate Construction
Latham Fiberglass Swimming Pools are extremely strong and durable and have been the industry standard for over four decades. Through exhaustive research and development, the Latham Materials and Process Engineering Team has strategically developed a method of fiberglass pool manufacturing that incorporates a combination of 100% vinyl ester resin, ceramic infused polyester resin, specialty structural reinforcements, combo E-Glass mat, Kevlar and Carbon Fibers, and Biaxial reinforcements, that creates a fiberglass swimming pool shell that is 32% stronger than the fiberglass swimming pool shells previously manufactured and sold by Latham.  The best fiberglass swimming pool on the market, is now even better.
Fiberglass Pool Features
Auto Cover Ready
Automatic pool covers are safe, reliable, and easy to use. You can open or close your automatic safety cover with the push of a button. Automatic pool covers offer incredible peace of mind for homeowners who want to prevent accidents or keep loved ones and pets out of harm's way. One convenient feature of our fiberglass pools is the ability to add an automatic pool cover to protect your loved ones and your investment.
Automatic Safety Covers | St. Thomas in Crystite Classic Sapphire Blue
Photo courtesy of Brooks Malone, Tennessee