Vinyl Liner Swimming Pools
What is a Vinyl Liner Pool
Latham vinyl liner pools are specially engineered to deliver maximum quality at minimum cost. Constructed using innovative, long-lasting materials, vinyl pools harness cutting-edge technology to withstand sunlight, water, and chemicals. That means less time cleaning your pool — and more time enjoying it.
Lagoon
Mountain Lake
APPLICATION SPOTLIGHT
Seeing is believing…
The Latham Liner Visualizer makes it easy for you to pick the perfect pool shape, size and liner pattern. The newest version even gives you:
Night shots of patterns to showcase the liners lit up at night
A navigation bar that builds and tracks the pool with an illustrated output PDF that you can take to a dealer
Visuals of safety covers in four colors (coming soon)
Highlights of specific important product features
Vinyl Liner Pool Shapes
From classic rectangle pools to curved designs like Odessy and Mountain Lake, find or design the perfect pool shape and design for your backyard and your lifestyle.
Wall Types
Learn the difference between steel and polymer walls so you can choose the best pool walls to compliment your pool's aesthetic.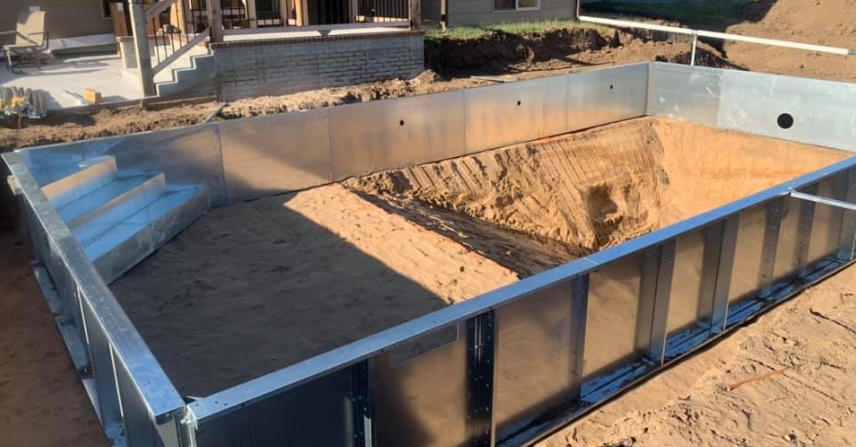 Steel Walls
Latham's factory-engineered steel wall panels are made of corrosion-resistant galvanized steel with unparalleled strength. Sturdy, heavy gauge galvanized steel braces around the entire pool provide solid support for pool walls.
Polymer Walls
Latham's polymer wall system is made from totally non-corrosive materials. This contributes to longer liner life due to reduced wall abrasion. Polymer pools are also better to suited to increasing popular salt systems, which can accelerate corrosion.
VINYL LINER SWIMMING POOLS
Vinyl Patterns
The customizations don't stop with pool shapes, browse our extensive offering of vinyl pool patterns to change the shade of the water and influence the overall look and feel of your pool.
Featured Vinyl Liner Pool Option
Steps
Every inground swimming pool should feature a durable entry system. Entry steps make swimming safer while enhancing your inground pool's beauty and comfort.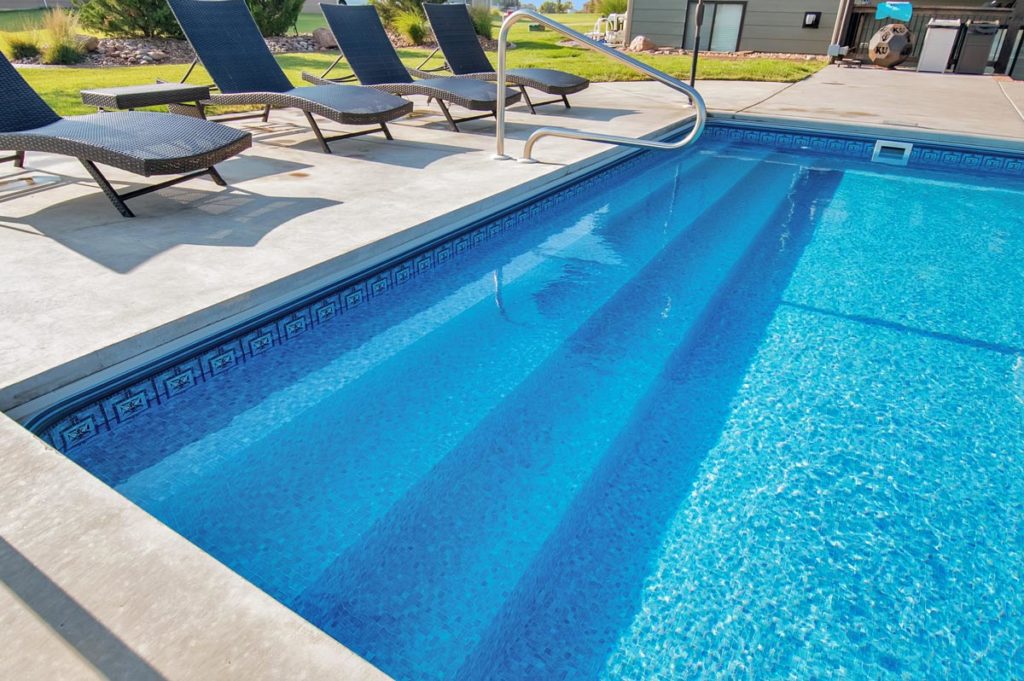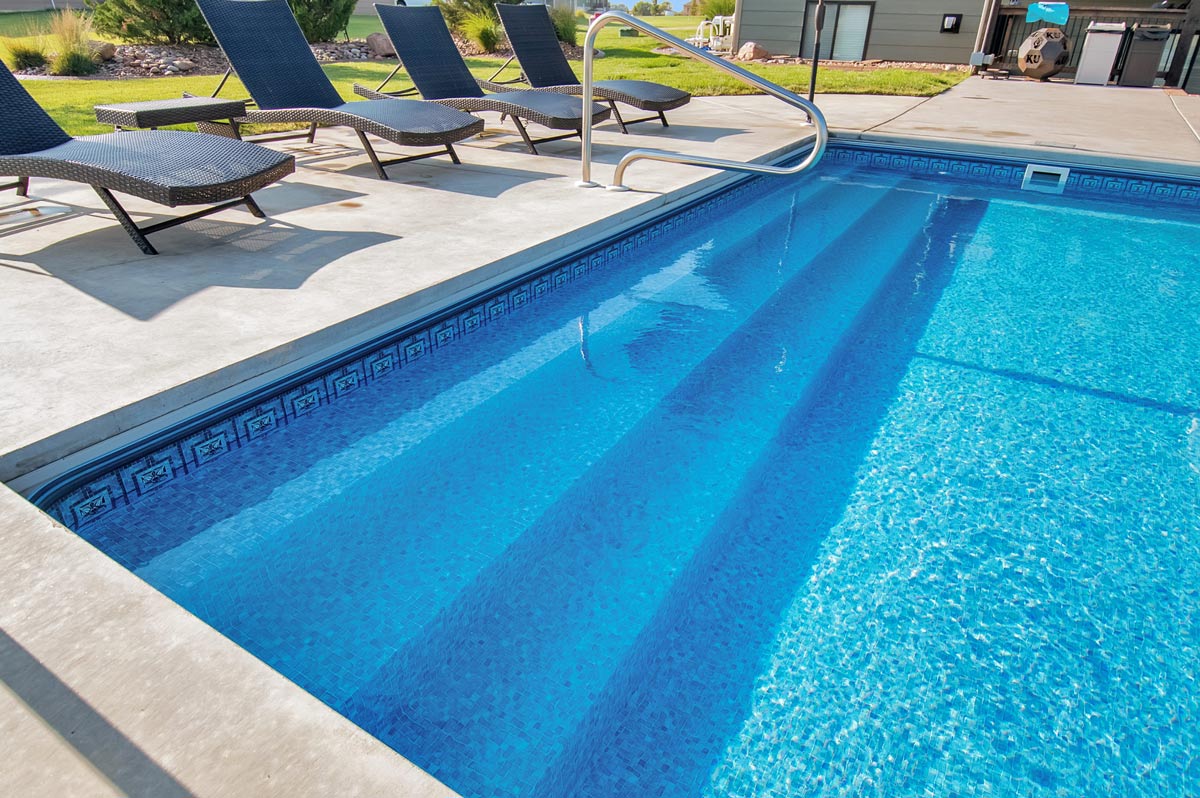 Supported Brands
We can help you build and design the pool of your dreams and guide you through the process to select the ideal shape, size, and customizations. Our expert dealers will help you understand the installation process so you will understand every step of the pool-building journey.
VINYL LINER SWIMMING POOLS
Why Should I Consider a Vinyl Liner Pool?
Vinyl liner pools have many benefits, starting with easy customization. With almost unlimited shapes and designs, vinyl pools fit into yards of all sizes while offering flexible patterns and colors. With so many options to choose from, expressing your style is effortless. Vinyl pools are also easy to clean and maintain, perfect for busy lifestyles.