Latham, The Pool Company offers a range of winter pool covers including mesh pool covers for maximum drainage and inground solid safety pool covers that block 100% of sunlight in a variety of material weights and colors. All solid and mesh pool covers can be custom designed to fit any size or shape pool precisely, including any special features such as raised walls, diving boards, stairs and rails.
Winter Safety Pool Covers Protect Your Family and Your Investment
Latham solid & mesh safety pool covers are the strongest, most reliable way to prevent loved ones, children and pets from getting into your pool unattended. Custom-built to fit your pool and made from best-in-class materials, Latham winter pool safety covers protect both your family and your investment. While safety pool covers add an additional layer of protection around your swimming pool, they are not a substitute for proper pool safety or adult supervision.
Solid & mesh pool covers are designed to protect your pool for safety and lower your maintenance costs throughout the winter. Latham pool covers are made from a patented design to deliver winter safety covers that are strong, easy to install, and durable. Besides protecting your loved ones, our pool safety covers keep debris out of your pool and block sunlight so you can save money on pool chemicals and extend the life of your pool by keeping unwanted materials out.
Pool Covers for Winter Are Perfect for Any Pool System
When temperatures start to drop, it's important to take the proper precautions to protect your pool from the effects of winter weather, like water freezing in places where it shouldn't be. From keeping family members safe, catching falling leaves and debris to keeping your pool in good condition during the offseason, solid and mesh winter covers reduce maintenance time and costs and make it easier to open your pool in the spring.
Solid and mesh pool safety covers can complement new or existing pool systems. While they can be added to existing pools, deciding to add a winter pool cover to a new pool early in your planning process makes the installation smoother. Winter pool covers can fit around custom pool add-ons like rocks, water features, raised walls, steps and even diving boards or slides. Always contact a professional when choosing to add a pool cover to ensure the measurement and installation is performed correctly and prevent any future issues.
Latham offers solid pool covers in a variety of material weights and colors. From Lite-Duty Solid to Heavy Duty Solid, all solid pool covers can be custom designed to fit any size or shape pool.
Mesh Winter Pool Covers
Mesh safety covers are a popular choice for homeowners – and with good reason. Mesh safety covers are reliable, safe and highly durable. Latham safety covers are constructed with interlocked and double overlapped seams to improve weight transfer from the cover materials to the seams and webbing.
Mesh safety covers for winter are ideal to protect your pool during colder months. They allow precipitation to pass through easily, which eliminates the need for a cover pump, and allows water to drain into the pool during the winter. In addition to their durability, mesh pool covers are also lighter and easier to manage than other pool covers – making pool management easier than ever before. Latham offers three tiers of mesh winter covers: 9000MX Max Shade Mesh, 7000MS High Shade Mesh, and 5000M Standard Mesh.
9000MXTM Max Shade Mesh
Solid Winter Pool Safety Covers
Solid pool covers are also a simple yet useful choice for homeowners. As the name suggests, solid pool covers are composed of solid sheets of material, typically reinforced vinyl, to protect your pool and your loved ones.
Solid winter covers are available with a pump option or Latham's exclusive Invis-a-drain. Pump applications prevent virtually all water from entering the pool, while Latham's exclusive Invis-a-drain allows water to pass through, easing cover maintenance. Both applications block 100% of light. Latham offers two tiers of solid winter covers: 1000V™ Heavy Duty Solid Vinyl and 500P™ Lite Duty Solid Vinyl.
1000HS HyPerLite Solid Vinyl
Explore All Mesh & Solid Pool Safety Cover Options
Winter Solid & Mesh Pool Cover Features
Both the solid & mesh pool covers offered by Latham offer a number of customizable benefits and additional features. Some of these features include:
Learn More About Solid & Mesh Pool Cover Features
Heavy duty stainless steel single-coil springs, with D-Rings for ease of installation and adjustment. They have a lower profile—so covers lay flat and fit tight—whatever the shape of the pool. Standard on all solid & mesh covers.
All of our solid & mesh winter cover seams are interlocked and double overlapped. This seam is the heart of the safety difference. Place your hands over top of one another—how strong is that? Now hook your fingers together and place someone else's hands above and below your own—this is how our cover seams are done.
Our coping anti-rub strip is white, ensuring that no unsightly black marks end up on your coping.
Obstruction in the way of your pool cover? Not for long with our Reduced Deck Mount™ system. New patent pending design ensures easy installation around raised walls, water features, spas and other deck accessories. All Stainless Steel hardware with brass anchors. Don't even have this much space? Don't worry, we can design a cover for any situation.
1/4″ drain holes are located every 6″ in reinforced vinyl down the center of the cover. Beneath is a 12″ wide mesh drain filter panel designed for easy cleaning. Standard on solid covers.
A potential trouble spot for pool covers is the perimeter—where they can fray and unravel. Our solid & mesh covers are first hemmed, then sandwiched between double layers of webbing. Edges can't unravel, you get years of trouble-free performance.
Excellence shows in the details. Like box tack reinforcement on all perimeter straps. Protective pads positioned at step nosings to prevent abrasion. And added protection on every component including the thread to resist UV rays and pool chemicals.
Learn More About Solid & Mesh Winter Safety Pool Covers
Latham Pool Products provides top-of-the-line solid & mesh pool covers. Not only are our winter pool covers functionally sound, easy to install, and extremely safe for families, they are also simple and beautiful and will protect your pool and elevate the aesthetic of your entire backyard.
Winter pool covers extend the lives of homeowners' pools and typically need to be replaced every eight to 10 years. Latham's solid and mesh pool covers are backed by the best warranties in the industry, so you can expect a high-quality product that will last for years to come.
Ready to find the perfect pool cover for your backyard? Contact us to request more information about our wide selection of solid and mesh safety pool covers.
Mesh Safety Cover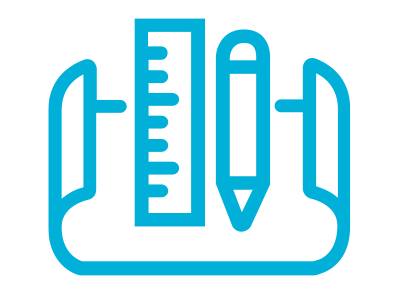 START YOUR POOL PROJECT
Contact a Pool Cover Dealer Near You
Get connected with local independent builders in the Latham network to start your swimming pool cover project today.
Helpful Content
Not sure where to get started? We've got you covered. Check out our amazing library of resources,
inspiration and tools to help you with your pool project.