Inground swimming pools are what backyard dreams are made of, and in this guide, we'll help you determine how you can turn that dream into a reality. You're in the driver's seat to make the fun decisions on the style, features, colors and accessories. Let's take a closer look at the pool-buying process to bring you one step closer to creating your backyard oasis.
Average Costs to Install Inground Swimming Pools & Covers
When you add a swimming pool in your backyard, you're making an investment to upgrade your living space and transform your backyard into a place for summer gatherings, fun and laughter, and lazy days spent poolside. How much is that investment? While lifelong memories with your family are priceless, the average cost for a backyard renovation ranges from $50,000 and can go as high as $150,000. The price for a complete backyard transformation may go even higher, but the exact price of your backyard project will depend on a number of variables explained in this guide.
A backyard swimming pool can also enhance your home's resale value by approximately 7% when weighed against comparable properties without pools in a given neighborhood. Besides the resale value, you'll be the envy of your neighborhood when they see your new pool; expect some extra house guests when the warm weather rolls in!
Swimming Pool Cost Factors
Learning about the different cost factors can help you design the perfect pool that will give you decades of enjoyment without breaking your budget. Below you will find more information about factors including installation, type of pool, design, and safety codes and regulations.
Click the arrows below to explore the various swimming pool cost factors which include: 1) Installation 2) Pool Type 3) Design 4) Safety.
Dive Deeper into Different Swimming Pool Costs
Explore Your Options
Let's say you want to use your pool for swimming and exercise, but you would also like to relax and take it easy in your backyard. Tanning ledges are a perfect spot to lounge on a warm summer day. Spillover spas are a therapeutic feature great for rest and relaxation. Splurging on fun features like these is worth the investment to get the most enjoyment out of your pool.
Not sure which material is best for your budget? Check out our resource comparing the pros and cons of fiberglass, vinyl and concrete pools.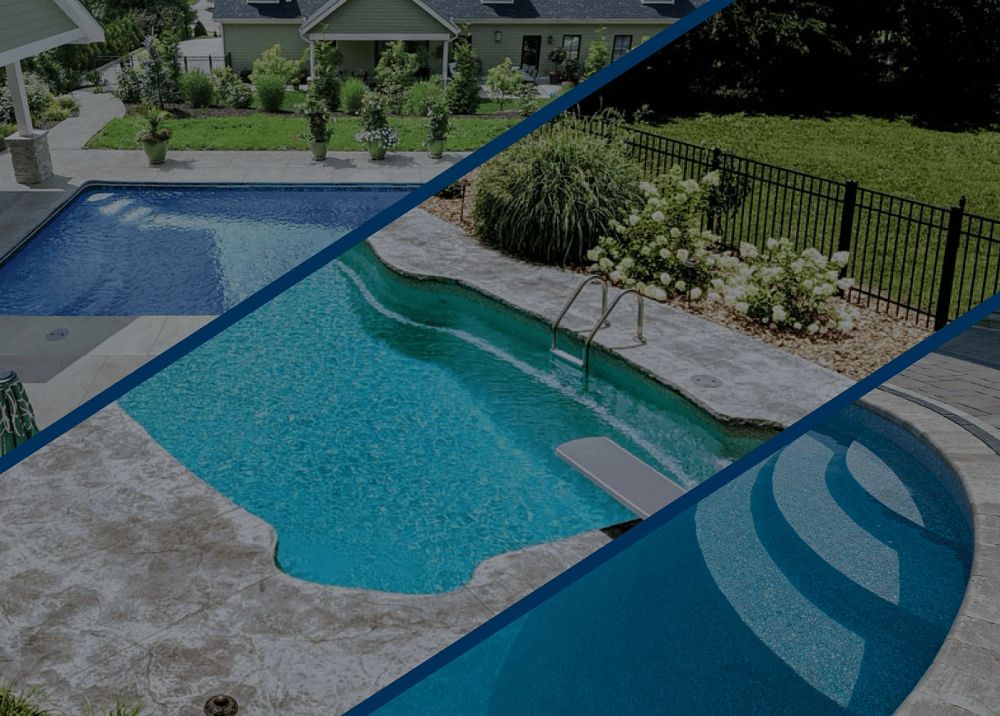 Helpful Tools
Pool Cost Estimator
To get an idea of what the pool of your dreams may cost, check out the Latham pool cost estimator. Select your pool style and the accessories that matter most to you to get an estimate of what you can expect to spend.
While you may want to save for a pool, we make financing easy. Learn more about Latham's financing options today.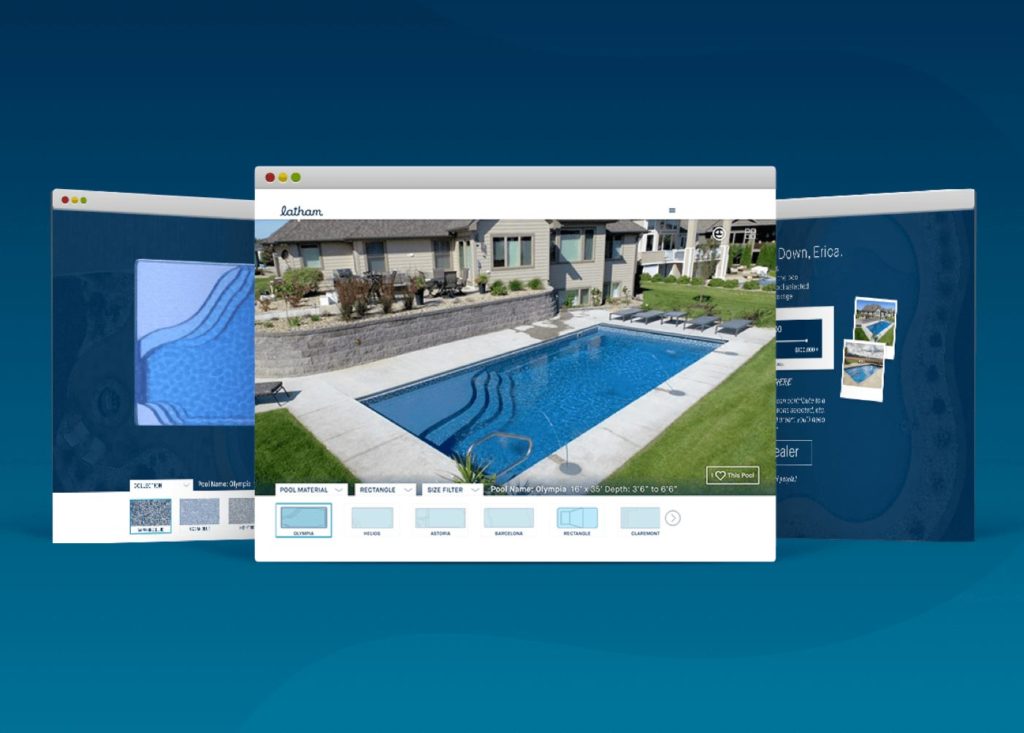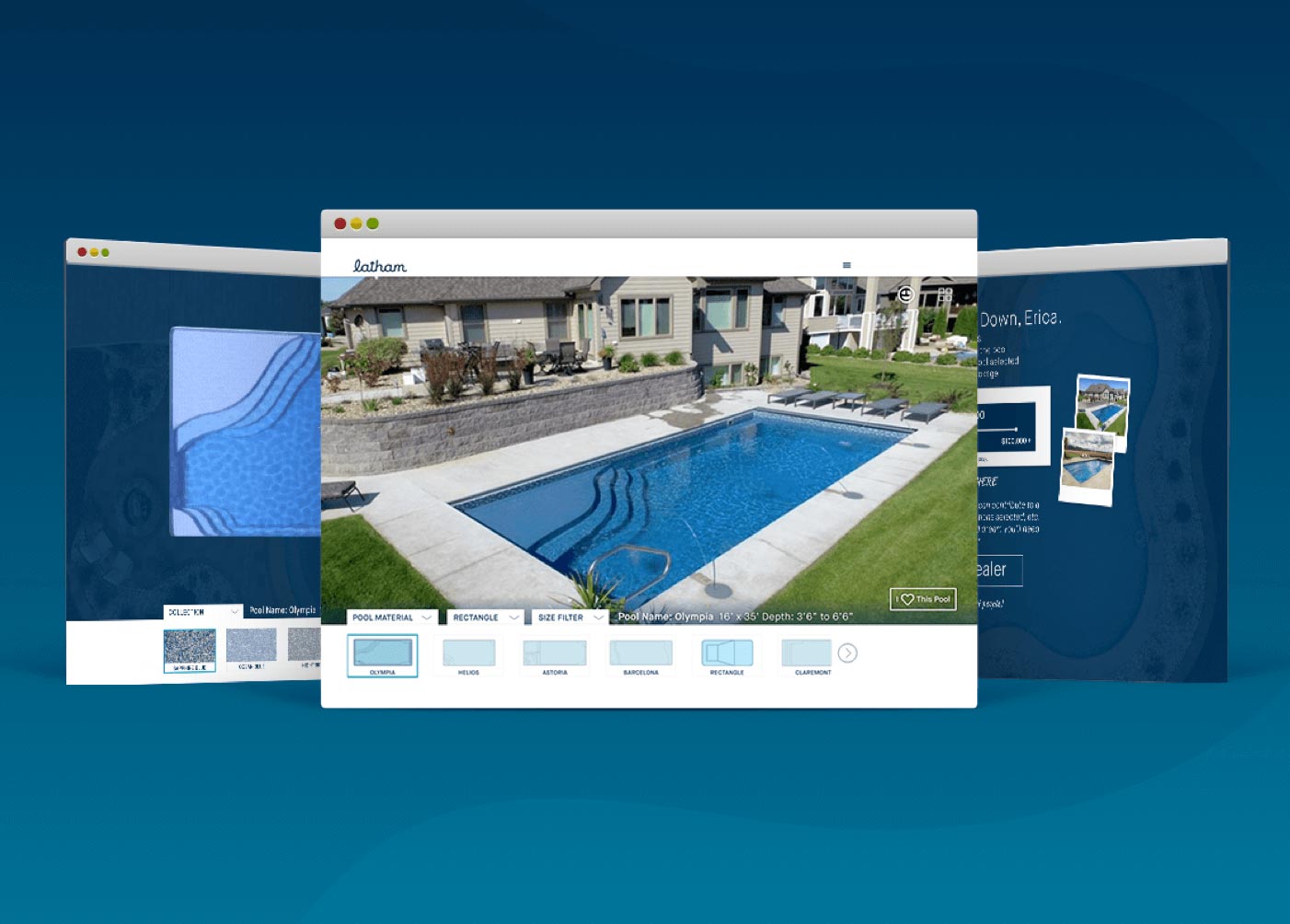 Ready for the Next Step? Contact a Local Builder to Get Started
If you're thinking about buying a pool, there is a lot to consider before taking the plunge. Not sure what type of pool and customization options fit within your budget? Contact a local builder to help get started on building the pool of your dreams.