Oval Shaped Pools
Oval inground pools are geometric shapes with curved edges. The oval-shaped pool is less common. making it one of the major draws for those who want more than the stereotypical "backyard pool."
Design Benefits: Oval-shaped inground pools are most notably observed in Victorian era homes
Common Features: Oval-shaped swimming pools include slip resistant steps
Considerations: Require a bit of room, and are better for larger backyards
Oval Shaped Pool Design Showcase Gallery
Below are examples of backyard designs that homeowners from across the country have provided for your inspiration. Get ideas for oval shaped pool designs and explore Latham's variety of oval-shaped swimming pools below.
HELPFUL RESOURCES
Want More Help Choosing the Perfect Shape?
Download your free guide to pool shapes to learn more about the different types of pools available, and things to consider when choosing your ideal pool shape.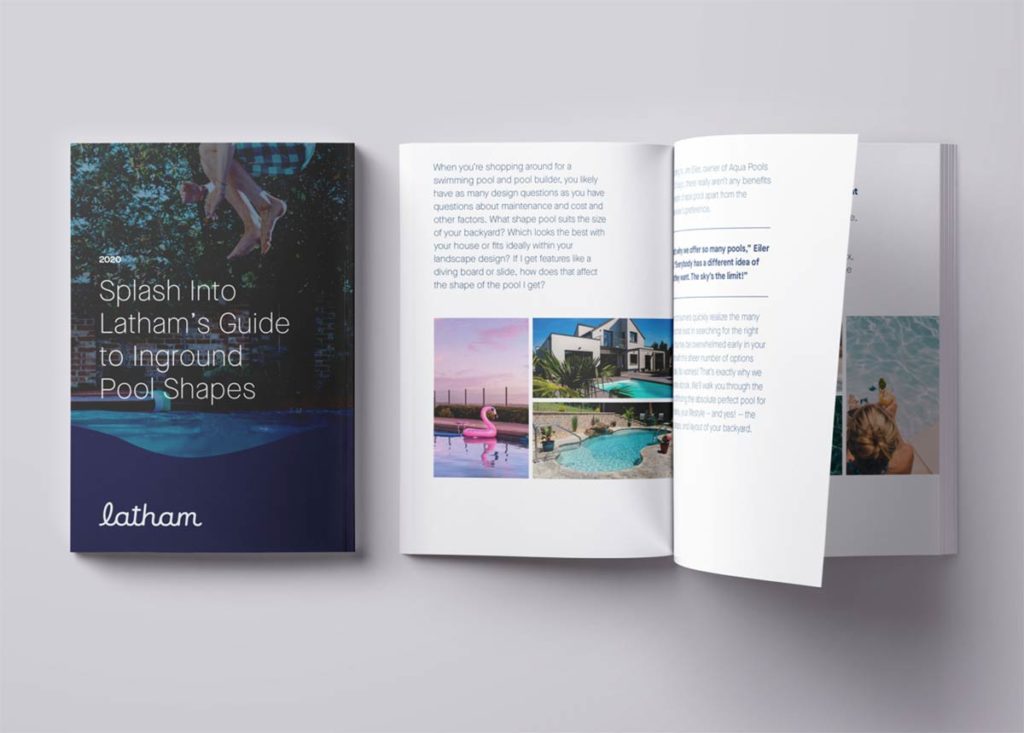 Visualize Your Pool with Our Powerful Tools
Latham's enhanced visualization tools help you bring your dream backyard to life!
The Latham Liner Visualizer makes it easy for you to pick the perfect pool shape, size and liner pattern. The newest version even gives you:
Night shots of patterns to showcase the liners lit up at night
A navigation bar that builds and tracks the pool with an illustrated output PDF that you can take to a dealer
Visuals of safety covers in four colors (coming soon)
Highlights of specific important product features